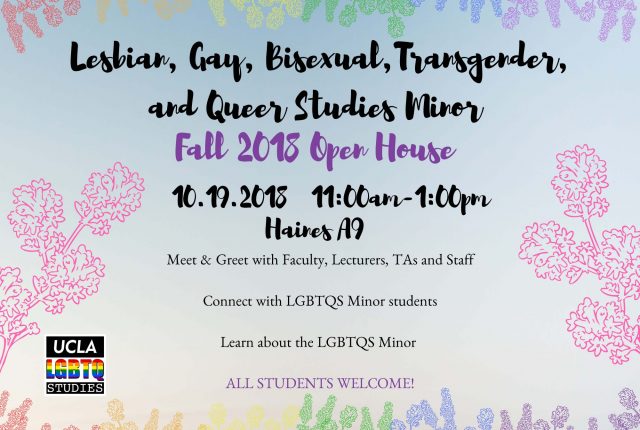 The LGBTQ Studies program invites you to its annual Open House event on Friday, October 19, 2018, from 11:00am-1:00pm in the Lavender Ballroom (Haines Hall A9).
 Come join current students, faculty, and staff for pizza and donuts, and learn more about the LGBTQ Studies minor and our calendar of events for 2018-2019!
Students from all majors are welcome to attend!