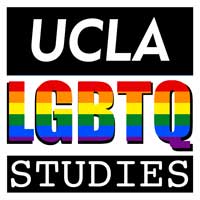 LGBTQ Studies 188: The Lost Syllabus: Gay Latino Literature and HIV/AIDS
Instructor: Omar González, M.A.
Email: xicano73@g.ucla.edu
This course is founded upon the works on two of the foundational theorists of Chicana lesbian feminism—Gloria Anzaldúa and Cherríe Moraga—as a method to contextualize the history of the movement against HIV/AIDS and the creative writings by queer Latino authors broaching the still-stigmatized subject, supported by peer-reviewed articles by queer Latino scholars.  Based on archival research I have conducted, Anzaldúa was very concerned by the fate of her queer brethren, especially those afflicted by AIDS.  Moreover, Moraga's landmark essay, "Queer Aztlán: Re-formation of Chicano Tribe," references the epidemic and a hidden history—the heroic activism of queer womyn of color who cared for HIV+ gay men, often leading the struggle. The class focuses on the (few) creative writings by queer Latino men who write about HIV from a personal perspective (Gil Cuadros' City of God), as literature (John Rechy's The Coming of the Night), and from a scholarly viewpoint (Rafael M. Díaz's Latino Gay Men and HIV: Culture, Sexuality, and Risk Behavior).  My objective is to engage the students in this critical vein of queer Latinx literature, as HIV seroconversion rates for queer PoC continue unabated.
Required Texts:
The Coming of the Night   John Rechy
City of God   Gil Cuadros
Lay Your Sleeping Head   Michael Nava
Before Night Falls   Reinaldo Arenas
And the Band Played On: Politics, People, and the AIDS Epidemic (2007 edition)   Randy Shilts
Queer in Aztlan: Chicano Male Recollections of Consciousness and Coming Out   Eds. Adelaida del Castillo & Gibran Guido
Enroll now!