Cesar Favila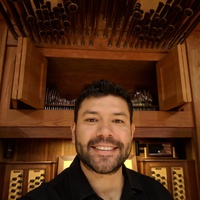 Cesar Favila is a native of rural Northern California and was a first-generation college student. After receiving a BA in music from UC Davis, he earned an MA and PhD in the history and theory of music at the University of Chicago. His research and teaching focus on Mexican music from colonial New Spain to the contemporary Chicano experience. His work resides at the intersections of music, religion, gender, and race. Favila's work is published in Aztlán: A Journal of Chicano Studies, the Bulletin of Spanish Studies, the Journal of the Society for American Music, Mexican Studies/Estudios Mexicanos, and Women & Music: A Journal of Gender and Culture. His book, Immaculate Sounds: The Musical Lives of Nuns in New Spain, is under contract with Oxford University Press's Currents in Latin American and Iberian Music Series. It will be the first book on women's contributions to music making in Latin America.
His research has been supported through generous funding from the Academy for American Franciscan History, the American Musicological Society, the American Philosophical Society, the Hellman Fellows Program, the Society for American Music, the Fulbright Program, and UC MEXUS. In 2018, Favila was a Thoma Visiting Scholar in Latin American Colonial Art at UT Austin's Blanton Museum and Benson Latin American Studies and Collections. In 2021, UCLA Undergraduate Education honored him with an Undergraduate Faculty Mentor Award.
Favila is affiliated faculty member of the UCLA Latin American Institute. He serves on the faculty advisory committees for the UCLA Center for Medieval and Renaissance Studies, the Center for 17th& 18th– Century Studies, the Chicano Studies Research Center, LGBTQ Studies, and the Center for the Study of Women. He is an elected member-at-large of the American Musicological Society Council and was appointed to the AMS Committee on Cultural Diversity.