George Doran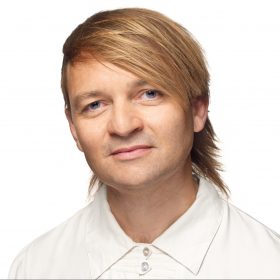 Education
PhD in Culture and Performance, UCLA Department of World Arts and Culture
MA in Feminist Performance, University of Bristol, United Kingdom
BA in Experimental Dance, Hogeschool voor de Kunsten Arnhem, Holland
Research
Dance Studies
Performance Studies
Queer Disability Studies
Colonialism/Imperialism Studies
Courses
Introduction to LGBT Studies
Heteronormative Colonialism
Publications
Congregating on Denzel: niv Acostas Deconstruction of Black Masculinity." in Conversations Across The Field of Dance Studies:Dancing the African Diaspora Common Embrace: The choreography of Wellbeing in Rosemary Lees inclusive dancing communities." In The Handbook on Dance and Wellbeing.
The hysterical spectator: Searching for critical identification among dancing nellies, andro-dykes, and drag queens. In Meanings and Making in Queer Dance, Unpredictable Maneuvers: Eva Karczags Improvised Strategies for Thwarting Institutional Agendas. In The Handbook of Improvisation in Dance, 2014.
Negotiating the Spectacle in Transgender Performances of Alexis Arquette, Zackary Drucker, DavEnd, niv Acosta, and Tobaron Waxman."
In Transgender Studies Quarterly 1.1:2., 2013.
Forget Provocation, Let's have Sex. Dance Theatre Journal 25:2.