Joshua Javier Guzmán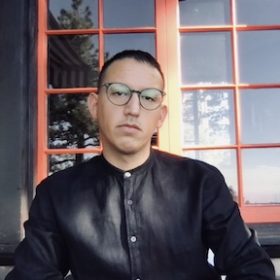 Joshua Guzmán is an Assistant Professor in the Department of Gender Studies at UCLA. He received his Ph.D. in Performance Studies at New York University and is a former University of California President's Postdoctoral Fellow from UC Berkeley's Department of Gender and Women's Studies. He co-edited a special issue of Women and Performance: a journal of feminist theory entitled "Lingering in Latinidad: Aesthetics, Theory and Performance in Latina/o Studies." Joshua is currently working on a book-length project tentatively titled Dissatisfactions: Queer Latinidad and the Politics of Style, which examines Latina/o stylized dissatisfactions with not only the US nation-state but also the activism responding to systemic state violence within a very contentious post-1968 Los Angeles.
Research interests: Performance Studies, Latina/o Cultural Studies, Sexual Cultures, Feminist and Queer Theory, Aesthetics, Psychoanalysis
Published work can be found at https://ucla.academia.edu/JoshuaJavierGuzman.
Education
Ph.D., Performance Studies, New York University
M.A., Performance Studies, New York University
B.S., Foreign Service, Georgetown University
Awards
Woodrow Wilson National Foundation Career Enhancement Junior Faculty Fellowship/Mellon Foundation, (2020-2021)
UCLA Faculty Career Development Award, (2019-2020)