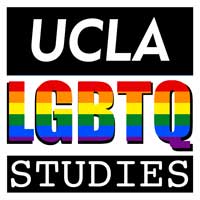 Call for Queer Artists!
2018 UCLA LGBTQ Studies Program 5TH Annual QScholars Undergraduate Research Symposium
Date: Friday, May 18, 2018
Location: UCLA
"The Power Of Storytelling: Exploring Resilience, Resistance And Struggle In Queer Narratives"
As part of the 20th anniversary of UCLA's LGBTQ Studies minor, the 2018 Q Scholars undergraduate research symposium will focus on the struggle, resistance, and resilience within queer narratives. Things to think about: In what ways have queer voices/ narratives changed academia and the world we live in? How have queer individuals and their narratives overcome hate, oppression, and an often hostile society? What remains to be done? What can we do to continue to empower ourselves and others?
This year we seek multidisciplinary artwork (including performance and new genres) that fall within any of the following themes:
Queer narratives in academia
Trans visibility
Queer performativity
Navigating queerness in a sociapolitical climate fueled by the 45th presidental administration
Asserting queerness and combating the politics of invisibilty
Queer art and performance
Queerness then and now: reflecting on the past, present, and future of the LGBTQ community
If you have any questions, please email them to qscholarsucla@gmail.com.
We encourage LGBTQS Minor students to participate!