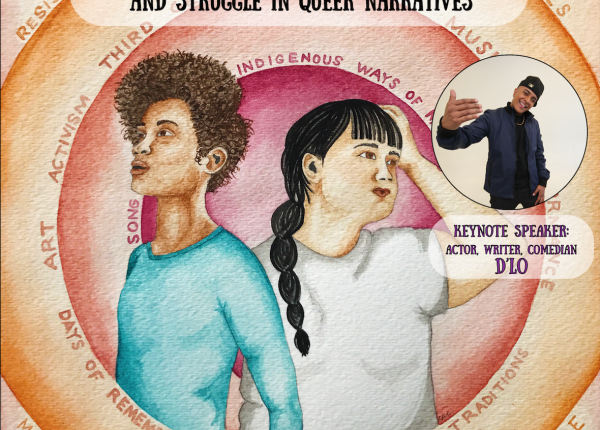 The UCLA LGBTQ Studies Program Presents the 5TH Annual 2018 QScholars Undergraduate Research Symposium!
"The Power of Storytelling: Exploring Resilience, Resistance, and Struggle in Queer Narratives"
This year we are honored to welcome the actor, writer, and comedian D'LO as our keynote speaker!
When: Friday, May 18, 2018, 9-5pm
Location: The Charles E. Young Research Library's Main Conference Room @ UCLA 
**Event is free but you must register using this Google form.