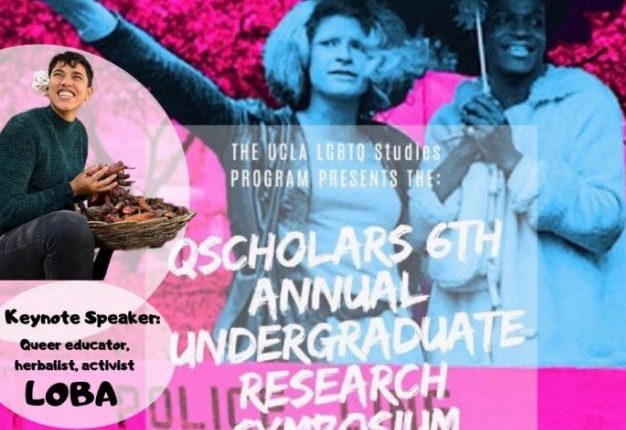 Join UCLA LGBTQ Studies Program at the 6TH Annual 2019 QScholars Undergraduate Research Symposium! 
"Our Existence is Resistance: [Art]iculating Our Lives, Identities, and Activism in the New Millennium"
When: Friday, April 26, 2019, 8:30am- 4:00pm 
Location: Charles E. Young Research Library (YRL), 280 Charles E Young Dr N, Los Angeles, CA 90095
This year's theme explores the hxstory of violence and resistance within Queer experiences and the use of art as a tool for social change. There will be two undergraduate scholars research presentation panels, a panel of video/film projects, a mural unveiling, an art-making workshop with Queer Chicana artist and Professor Alma Lopez, and a beautiful keynote presentation by La Loba Loca.
This event is completely FREE & OPEN to the community. The committee is only asking attendees to please register by clicking HERE. NOTE: We are providing food with registration so please be mindful of registering ASAP. More info.
Thank you and we hope to see you there!
-Q Scholars of UCLA